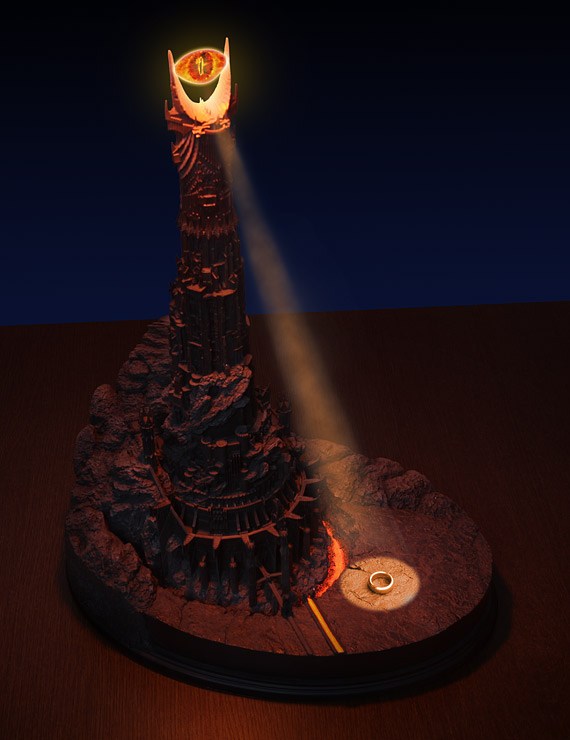 One does not simply look at this and don't get amazed.
We love lamps, it's no secret, but this one is easily among our favorite, not only because it's a beautiful work of art, as you can see in the images, but by its representation of one of the best-selling novels ever written, not to mention the movies.
The 21-inch tall replica of the Fortress of Sauron (Barad-dûr) is sculpted from polystone, the light of the Eye of Sauron is LED, also painting and finishing were handmade, all this by the artist David Tremont, the same guy involved in the Lord of the Rings trilogy.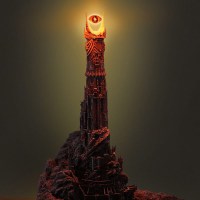 You can find the Eye of Sauron Desk Lamp at ThinkGeek.com, despite being on the retailer's site isn't a real product, let's say… it's a prank, therefore, at the present time this awesome desk lamp is not for sale. Hit the Buy Now button and have some fun, as I did.
---