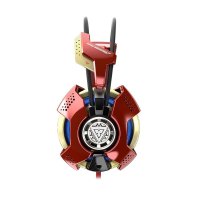 The Iron Man Headset!
Needs no introduction nor captions to describe what kind of thing is that, as you only need to take a look at the images to realize that is an awesome Iron Man Headset. If you're an Avengers fan, you will love this Iron Man Headset, just like the Iron Man Mouse, which you can check out by clicking here, this cool gizmo will please anyone who sympathize with the genius, billionaire, playboy and philanthropist super-hero.
One of the coolest things about this geeky gadget is the earcup pulsating illumination that occurs when you're wearing it, which will grant you a dazzling effect that's undoubtedly awesome. His microphone is very good too and you can hide it when not in use. The Iron Man Headset isn't only a geek collectible but will serve fine for a gamer too.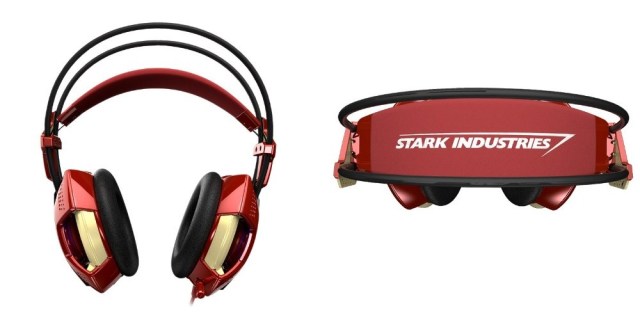 As you can see in the images the Iron Man Headset from EBLUE is not a simple headset, it's a good one, besides being a super-hero related gear, which enhances the product a lot, it is considered an elite gaming gear. You can check out all its features and full description at Amazon.com by clicking at the check it out button below.
Iron Man Headset Preview:
Check out the video above from ValorGears to see how the Iron Man Headset looks like and to verify how cool this geeky gadget is. Despite the video is not in English you can take a close look at him.
From Amazon.com

---